WHAT'S
NEW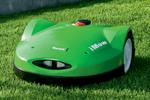 Viking iMOW
Stihl has joined the robotic lawnmower market with the introduction of the intelligent Viking-branded iMOW.
buying
advice
The terrain and nature of the job will dictate which machine you should be using, Sally Drury explains.
Arborists, landscapers and grounds-maintenance teams can put chippers to good use, says, Sally Drury.
Sally Drury looks at blowers and sweepers that can be handheld, pushed, vehicle-mounted or towed.
LATEST
TESTS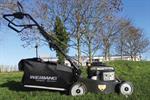 Pedestrian mowers
Maximising productivity is a key factor when it comes to choosing the right machine.
What's been tested?
Look for this icon in your browse results to see if the product has been tested.
EMAIL ALERTS
Get news about the latest releases, tests and offers sent straight to your inbox.