WHAT'S
NEW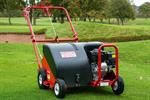 Classen aerator tines
Optional solid tines are now available for the Classen RA21 reciprocating aerator, supplied in the UK by Schiller Grounds Care.
buying
advice
Many of the latest tractor-mounted and towed machines can improve productivity, Sally Drury explains.
Your choice of machine will depend on the user as well as the job, Sally Drury explains.
Having the correct kit will help you get the job done quickly and to the desired standard, says Sally Drury.
LATEST
TESTS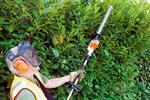 Hedge trimmers
Grounds staff at Bridgewater College try out a selection of the latest battery and petrol models on a cherry laurel hedge, but which will they like the best?
What's been tested?
Look for this icon in your browse results to see if the product has been tested.
EMAIL ALERTS
Get news about the latest releases, tests and offers sent straight to your inbox.