WHAT'S
NEW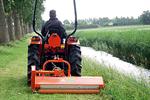 Agrimaster flail mowers
The XB flail mower range has been introduced by Worcestershire-based Weaving Machinery to match compact tractors from 15hp to 25hp.
buying
advice
Many of the latest tractor-mounted and towed machines can improve productivity, Sally Drury explains.
Your choice of machine will depend on the user as well as the job, Sally Drury explains.
Having the correct kit will help you get the job done quickly and to the desired standard, says Sally Drury.
LATEST
TESTS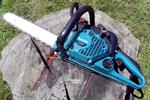 Chainsaws
Sally Drury leads the testing of a wide range of the latest models aimed at different sectors.
What's been tested?
Look for this icon in your browse results to see if the product has been tested.
EMAIL ALERTS
Get news about the latest releases, tests and offers sent straight to your inbox.