WHAT'S
NEW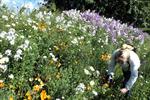 Pictorial Meadows PM Turf
Pictorial Meadows' new preseeded turf offers an instant, flower-rich perennial meadow.
buying
advice
Most hedges need to be cut or trimmed several times a year and the choice of kit will depend on their size, species and setting, Sally Drury explains
Many of the latest tractor-mounted and towed machines can improve productivity, Sally Drury explains.
Your choice of machine will depend on the user as well as the job, Sally Drury explains.
LATEST
TESTS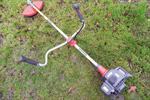 Trimmers & brushcutters
These indispensible tools fall under the spotlight as our reviewers try out the latest handheld units.
What's been tested?
Look for this icon in your browse results to see if the product has been tested.
EMAIL ALERTS
Get news about the latest releases, tests and offers sent straight to your inbox.