WHAT'S
NEW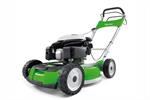 Viking mulch mowers
In response to increasing demand for mulch mowers, Stihl has introduced two professional models under the Viking brand.
buying
advice
Arborists, landscapers and grounds-maintenance teams can put chippers to good use, says, Sally Drury.
Sally Drury looks at blowers and sweepers that can be handheld, pushed, vehicle-mounted or towed.
Tasks, tools and power must all be considered before heading to a dealer, Sally Drury explains
LATEST
TESTS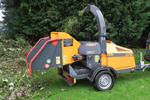 Woodchippers
Tracked models mean easier access and eradicate the need to shift bulky materials, Sally Drury finds.
What's been tested?
Look for this icon in your browse results to see if the product has been tested.
EMAIL ALERTS
Get news about the latest releases, tests and offers sent straight to your inbox.