WHAT'S
NEW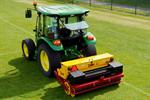 Vredo Super Compact updated models
New wider models of the Vredo Super Compact Overseeders are available from Richard Campey Turf Care Systems of Macclesfield.
buying
advice
Vibration levels, implements and working conditions are key considerations, Sally Drury explains.
Your experience and training are key factors when it comes to choosing a chainsaw, Sally Drury explains.
The terrain and nature of the job will dictate which machine you should be using, Sally Drury explains.
LATEST
TESTS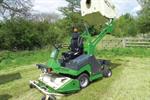 Ride on mowers
How easy is it to get the hang of zero-turn models with stick-steer levers? Sally Drury finds out.
What's been tested?
Look for this icon in your browse results to see if the product has been tested.
EMAIL ALERTS
Get news about the latest releases, tests and offers sent straight to your inbox.