WHAT'S
NEW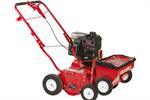 Classen TS-20 overseeder
For seeding new grass or overseeding existing turf, the latest Classen overseeder is available from Schiller Grounds Care.
buying
advice
Having the right machine for your needs can save you time, fuel and money, says Sally Drury.
Having the right machine to clear away debris can save you a lot of time and effort, Sally Drury explains.
Vibration levels, implements and working conditions are key considerations, Sally Drury explains.
LATEST
TESTS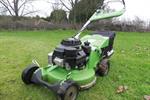 Pedestrian mowers
Four manufacturers submit new models for testing on the grounds at Derby College.
What's been tested?
Look for this icon in your browse results to see if the product has been tested.
EMAIL ALERTS
Get news about the latest releases, tests and offers sent straight to your inbox.